We understand the challenges you face when hiring a car when you use adaptations and disabled driving aids so our adapted car hire team can guide you through the process to choose the right mobility car for you.
Why Hire A Wheelchair Accessible Vehicle?
There are many reasons why people choose to hire a converted Wheelchair Accessible vehicle.
Holidays and days out.
Visits to friends and relatives.
Opportunity to try a vehicle you might be interested in before purchasing.
Transport that can be used during a time of sickness or temporary disability.
A vehicle to keep you mobile when your own WAV might be having repairs carried out.
Wheelchair access features include:
Lightweight wheelchair ramps with Lowered floors
Full wheelchair restraint system including lap & diagonal seat belts for wheelchair and seated passengers
With a range of sizes and seating layouts available, our dedicated hire team will help you find a vehicle to accommodate your end users' needs. Whether you are looking for a medium-sized vehicle or a larger mini-bus.
Our special purpose vehicle hire choices include:
SMALL CAR HIRE
Up to 3 seats plus a wheelchair user.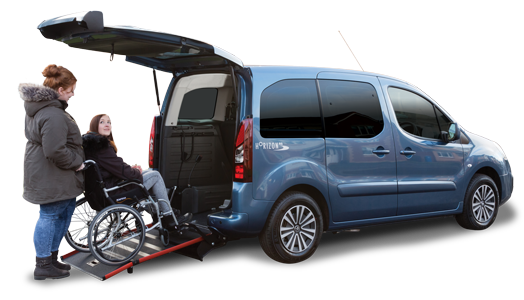 MEDIUM CAR HIRE
Up to 5 seats plus a wheelchair user.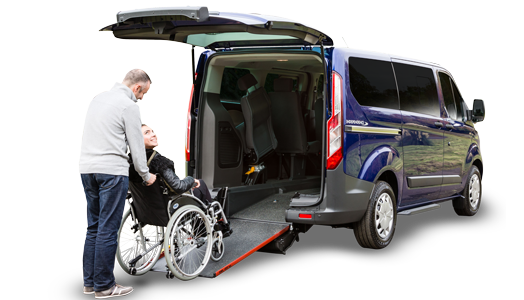 LARGE CAR HIRE
Up to 3–8 seats plus up to 1-2 wheelchairs users (B Licence Max 9 People).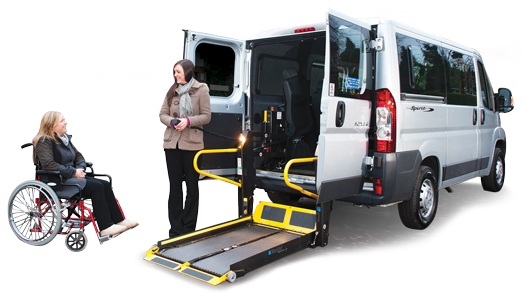 Between us we will determine which vehicle from our comprehensive range will best suit your needs. You need to think about the following questions:
Will the wheelchair passenger want to sit up front next to the driver or centrally in the vehicle?
How many people will need to travel in the vehicle?
Do I require a Manual or Automatic Gearbox?
Do I require an adaptation to the vehicle?
When will I need the vehicle for?